Editors
Becky Tuch is the founding editor of The Review Review.
Becky has received literature fellowships from The MacDowell Colony and The Somerville Arts Council. Her fiction has won awards from Moment Magazine, Glimmer Train, Wigleaf, Briar Cliff Review and was included in Sundress Press's 2016 Best of the Net Anthology. Other writing has appeared or is forthcoming in Salon, Virginia Quarterly Review online, Post Road, Tahoma Literary Review, Literary Mama, Day One, Salt Hill, Hobart, and other publications.
Becky has taught writing to kids, teens and adults throughout Boston. She has also spoken about publishing in literary magazines at various conferences and MFA programs. Currently, she lives in Pittsburgh.
Assistant Editors
Matt Broderick is a writer/artist living in Jersey City, NJ. His work has appeared or is forthcoming in Redivider, Turning Art, and Chróma. Find him on IG/Twitter: @NotMyDayOff or visit his website mbroderick.com
Joseph Danteis a writer and editor from South Florida. His work has appeared in Permafrost, The Rumpus, PANK, Best Gay Stories, Corium, and elsewhere. He has helped edit several literary journals over the years and enjoys helping writers find new homes for their work. You can follow him on Twitter @xjdante or visit his website at josephdante.com.
Advertising Coordinator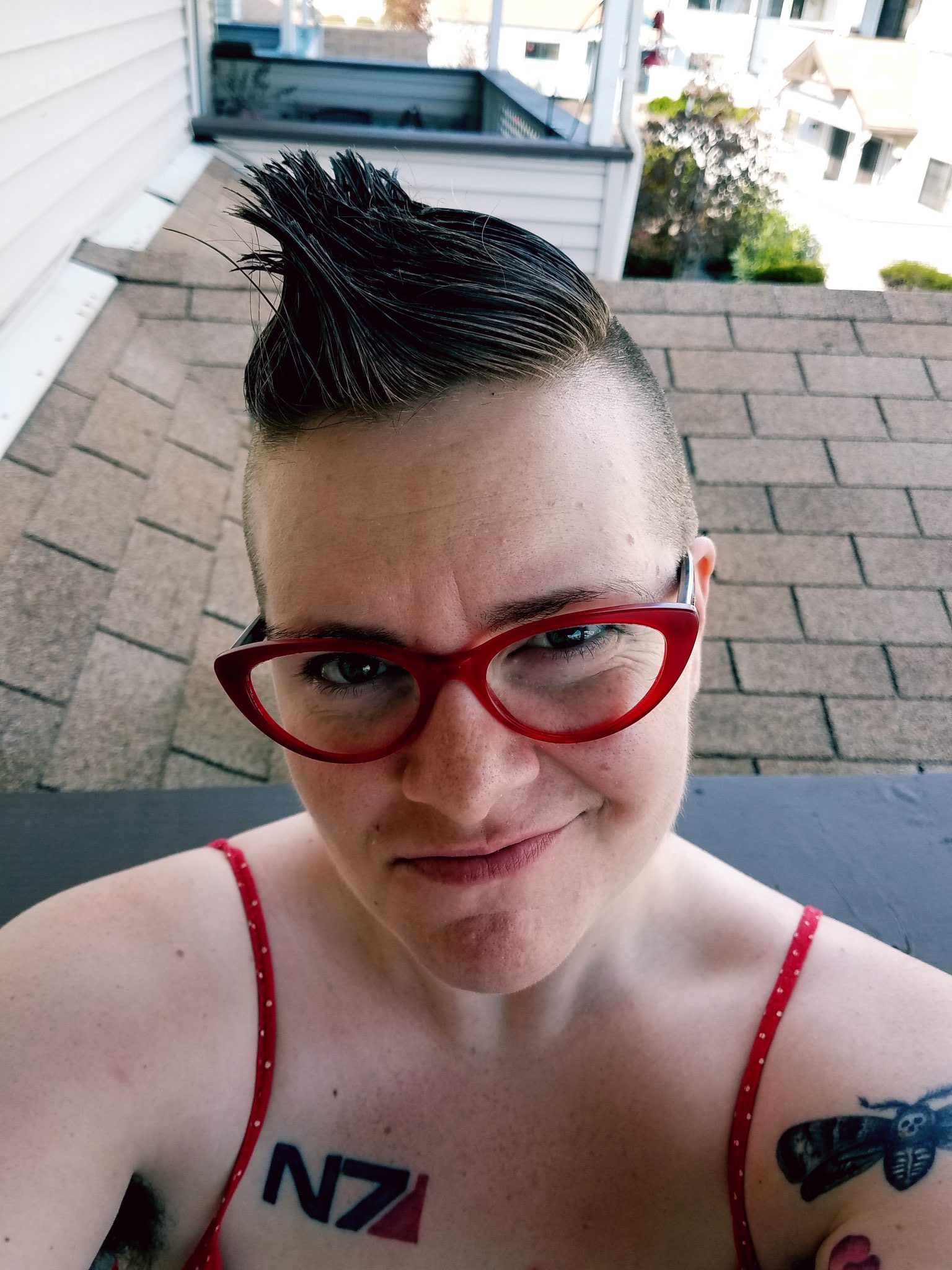 Jessica Critcher has a bachelor's degree in English from the University of Hawaiʻi at Mānoa. Her articles and opinions have been featured in Bitch Magazine, Gender Focus, Hardcore Droid, MOGUL, and several other publications foolhardy enough to take a chance on her particular blend of hope and sarcasm.
Her fiction (inspired by such figures as her great grandmother, Virginia Woolf, and the Giant Pacific octopus) centers on the lives of women and their relationships with each other. Follow her on Twitter @JessCritcher or find her on Instagram at JessicaCritcher for adorable pictures of her chihuahua, Ada Lovelace.